Mark Higgins is a Manx rally driver who began his career in motorsport at the age of 9. After numerous activities in motorsport, his professional career began at only 17 years old, followed by three British Rally Championship wins. We had the pleasure to talk to him about his speed-driven passion.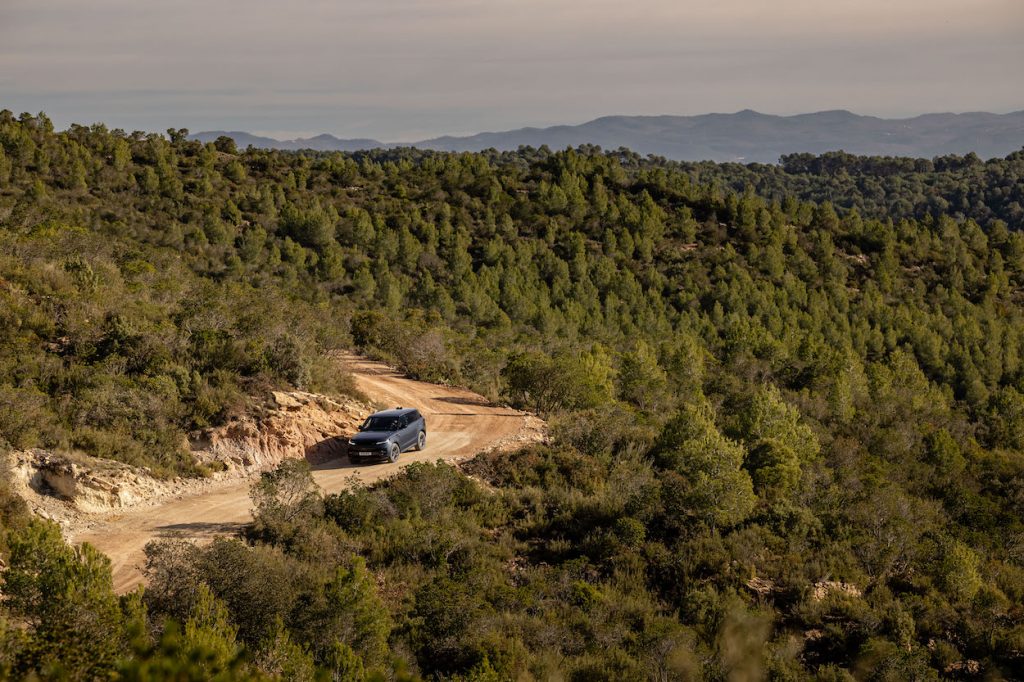 How did your passion for motorsport begin?
I was born on the Isle of Man, and rallying was a hobby for most of our family. My grandfather drove and my grandmother co-drove in Minis back in the 60s. This was then passed onto my mother and uncles, my mum then got my dad into the sport, so it was an obvious route and dream – my mother was even one of my first co-drivers. To make my hobby into a profession has been very special.
What makes the rally community special to you?
Rallying is so special for me because it means racing against the clock – you cannot be influenced or have your event spoiled by another driver. Generally, the community is much friendlier and it's also very much a team effort as the co-driver is very important to achieve the results with the rest of the team.
What does your perfect driving experience look like?
I suppose I would have to say the Isle of Man TT Course. To have 37 and 3/4 miles closed off for one car is very special.
What playlist do you listen to on a road trip?
That depends how fast I need to get there! 😉
Do you prefer driving a car or riding a motorcycle?
I have a passion for both. However, my skill level on four wheels is much higher than on two, so I like the challenge of two wheels on race bikes and Enduro off-road – although I have broken many bones on two wheels.
Are you at all nervous or anxious when you get in a car?
I think you must be slightly nervous before big events or stunts. Generally, I am excited, and if something challenging or a real competition is ahead, controlled adrenaline is useful. It is also very helpful to fully trust in the capability of your car.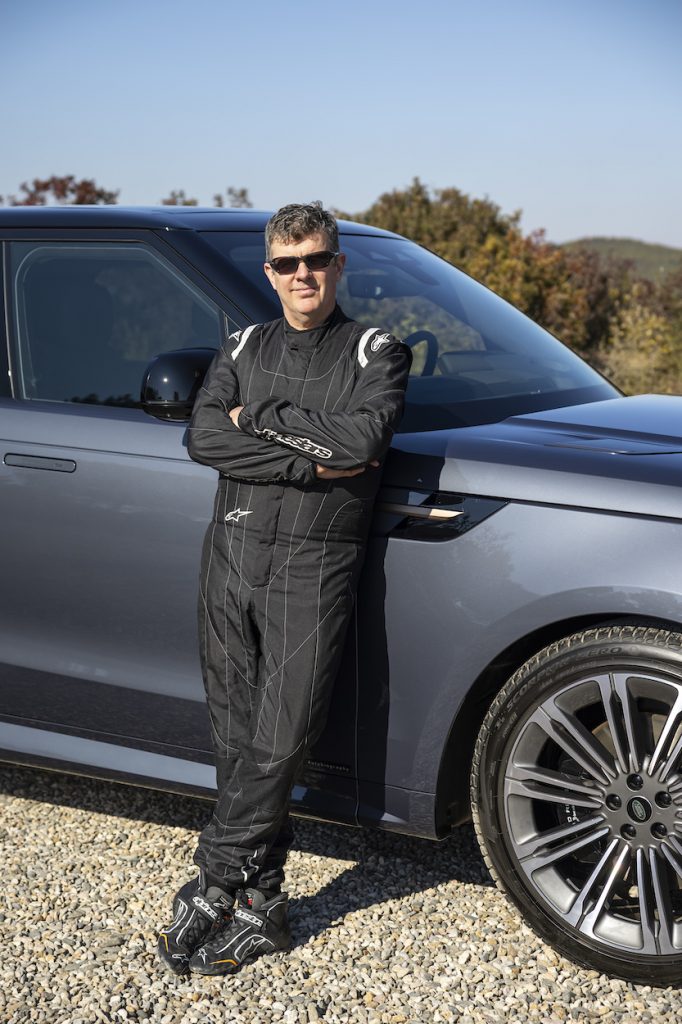 You've shot with Robert Pattinson and Daniel Craig, among others. How did you get into film and how did you become a stuntman?
My career has been based around rallying since 1989. A friend of mine, who was "The Stig" in the television show Top Gear at the time had been asked to be in "Quantum of Solace", but they also required a rally driver to drive on the loose surfaces. He then approached me and the rest, I suppose, is history.
How do you prepare for your roles?
It all depends on the type of role, but physical fitness helps the mental side of driving, especially in competition. In the film industry, the driving side is quite natural, but the challenge can often be all the other aspects around the driving: the camera crew, other cars and all the other things that happen on a film set. In the end, both create very different challenges.
How did your collaboration with Range Rover come about?
I started working with Land Rover on "Skyfall" when I doubled Naomi Harris in the chase with the train. From then on, we have always been involved for the last Bond films and I also had the chance to compete with the Bowler Defender.
What makes a Range Rover so special?
All Range Rover, and especially the Range Rover Sport, is so special, because they offer the unique combination of great luxury and the ability to literally go anywhere.
What does Range Rover Sport mean to you?
It's three things to me: sporting luxury, comfort and capability.
What do you personally think are the best features of the new Range Rover Sport?
Its stunning design, the quiet and comfort it offers, and its agility and performance.
With so much adrenaline, aren't you afraid of anything anymore?
I think it's always healthy to be slightly nervous of anything that's potentially dangerous. This always helps concentrate the mind and stay focused.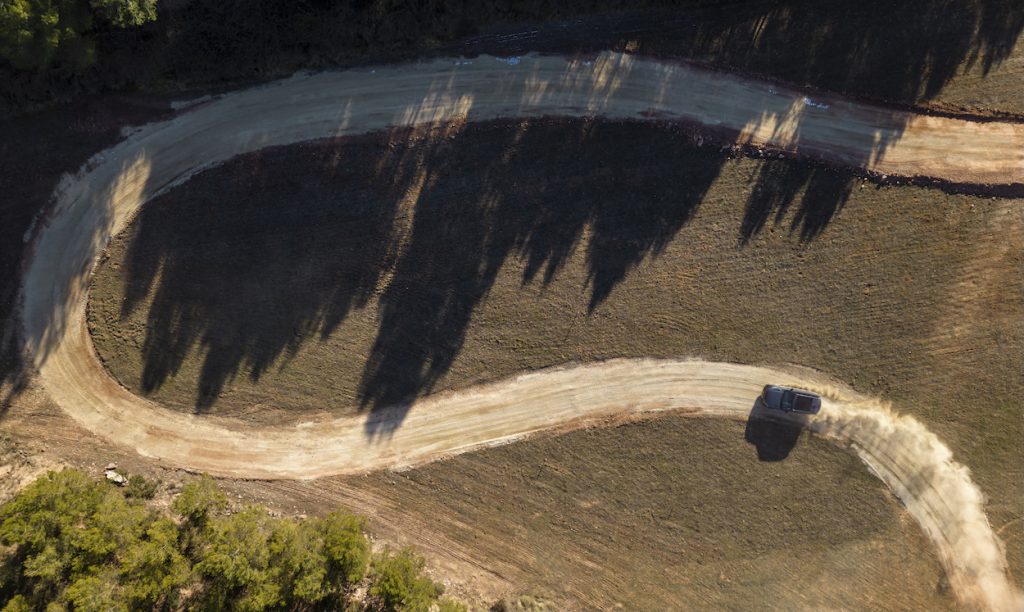 Among other things, you are a three-time British Rally and British Rally Cross Champion and can look back on a 30-year successful rally career. At the start of your rally career, did you think you would achieve all this and that it would last so long?
I have been very lucky! That I would ever be in a Hollywood movie such as the Bond series and drive such wonderful cars never seemed like a possibility but it has been a great experience so far. And I'm very happy that after all these years I still love driving and especially competing. All in all, I have been very fortunate to stay away from a real job and I hope that can continue.
What was your most beautiful personal project? Which decisive moment do you remember particularly fondly?
I would have to say the Isle of Man TT. To know that the whole course was closed for one car and the fact that I was doing something much faster than I had ever done before on the most the dangerous circuit in the world was an extremely special moment. A close second was winning my first British Championship in 1997 against such a competitive field.
What are your plans for rallying in the next few years? And what are your next projects?
I would like to do some events in the future, as I miss rallying and competing. The Rally Dakar definitely is a dream that I have for the future and that I hope to fulfill someday. I also have a few projects in the pipeline, but I'm afraid they are all too secret for now…
Interview: Julian Witzigmann
Credit: Range Rover